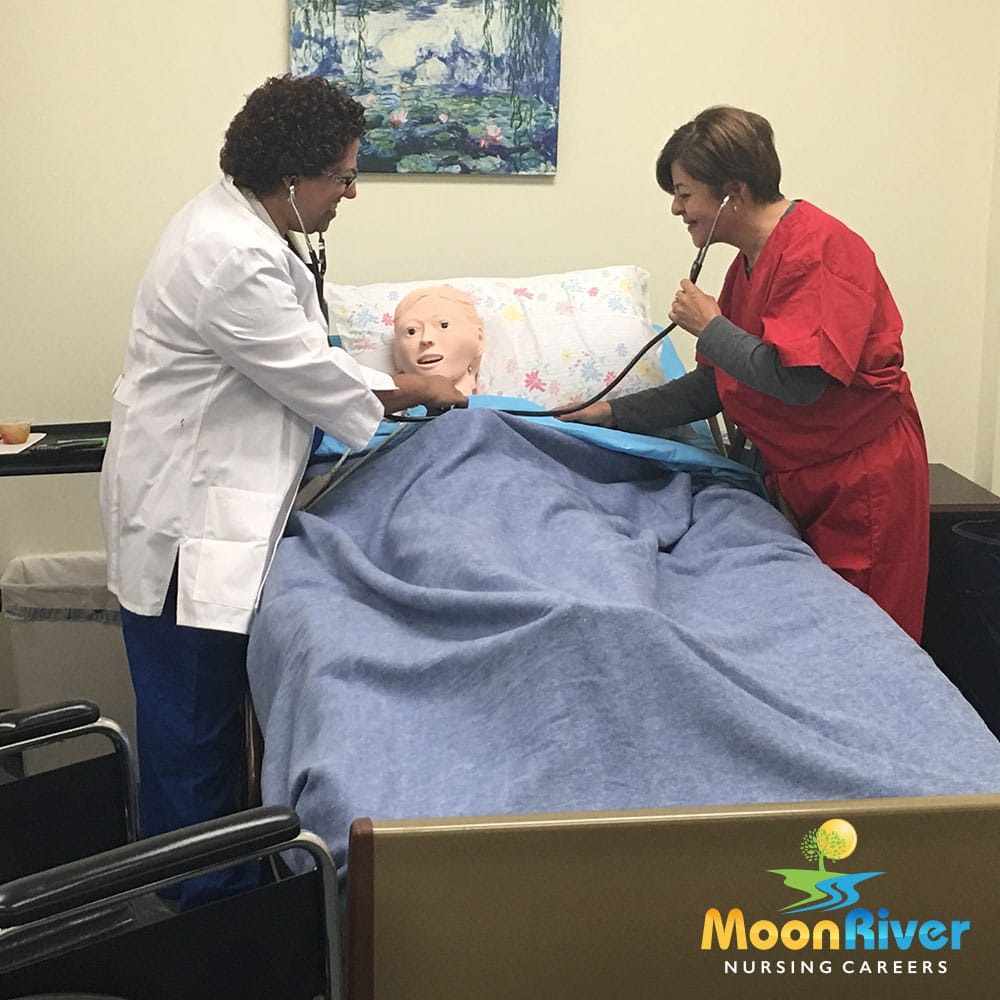 What does a CNA (Certified Nursing Assistant) do for patients in a hospital or other care facility?
• Communicates with patients in a caring, compassionate manner
• Observes changes in the patient's condition and reports these to the charge nurse in a timely manner
• Takes and records vital signs (blood pressure, heart rate, respiratory rate, temperature)
• Responds to call lights when patients requests assistance
• Turns, repositions and transfers patients
• Documents patient information regarding intake and output
• By words and actions, conveys that each patient is valued and that his/her concerns are heard
Do you want to be a healthcare professional and work in a hospital, nursing home, assisted living, memory care, hospice, medical office, clinic or home health?
Moon River Nursing Careers prepares students to take the Board of Nursing exam to become a CNA (Certified Nursing Assistant).
Grand opening specials include scholarships and interest-free payment plans for the upcoming weekend class (March 16- June 2). Visit our website to learn more or call Betsy at (703) 955-1811. Classes are Saturdays and Sundays 8 a.m. -4:30 p.m. for classroom/lab. Clinicals are held on Saturdays and start at 6:30 a.m.
Limited seating! Reserve your place today!
Online registration for the upcoming session (March 16- June 2, 2019) is available at
https://www.eventbrite.com/e/cna-training-at-moon-river-nursing-careers-march-16-june-2-tickets-57458176954