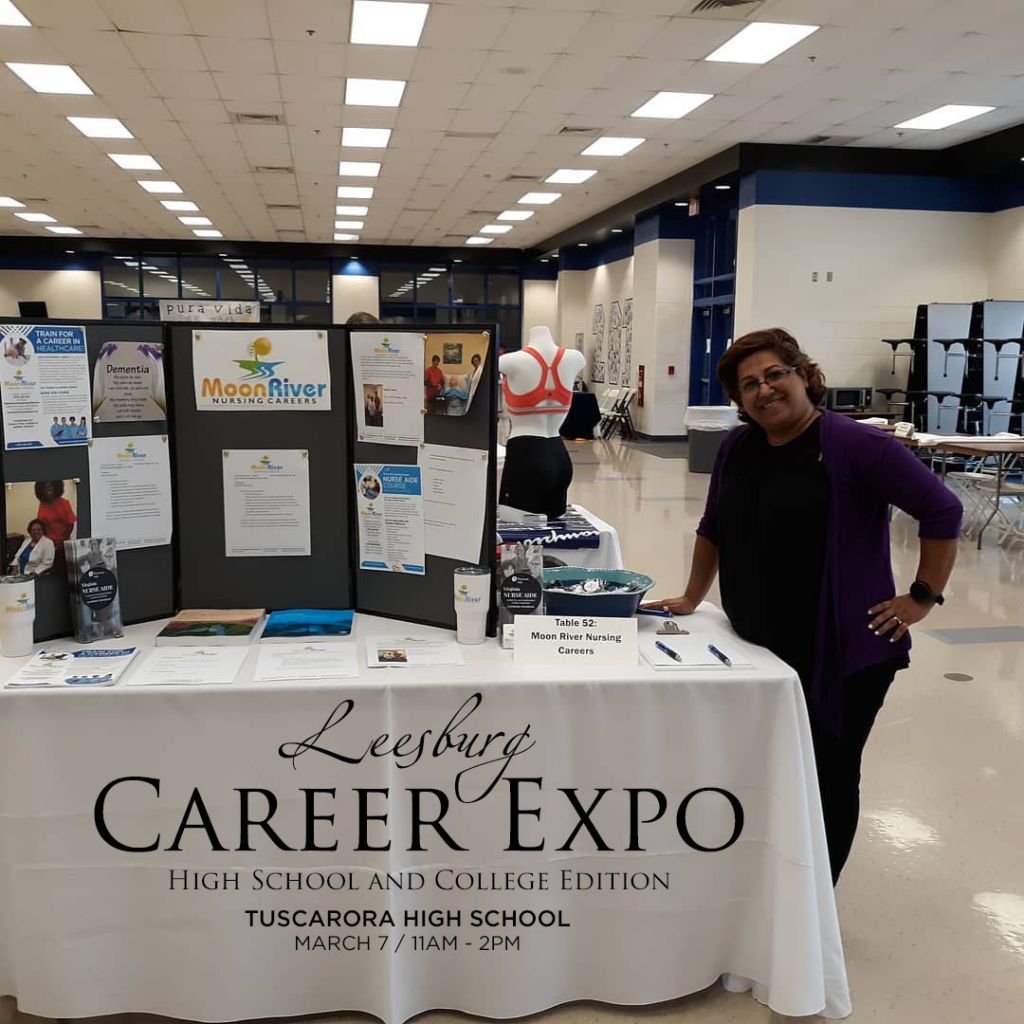 The 2020 Leesburg Career Expo – High School and College Edition is right around the corner and we hope to see you this Saturday, March 7th / 11am – 2pm at Tuscarora High School (Virginia). Entry into the expo is FREE! Be sure to stop by and talk with our Program Director and Lead Instructor, Betsy Palewicz RN. High school students, 16 years of age and older, can enroll in the Nurse Aide training at Moon River Nursing Careers.
If you are interested in becoming a nurse, you can also contact Betsy at betsy@cnaclassvirginia.com or call/text her at (703) 955-1811.
Learn more about our programs: https://www.cnaclassnorthernva.com
Becoming a CNA (certified nursing assistant) opens the door to thousands of jobs in hospitals, assisted living communities, nursing homes, medical offices and home health. No prior healthcare experience is required to take the Nurse Aide course. Moon River Nursing Careers also welcomes nursing students and pre-med. majors seeking valuable experience in patient care.