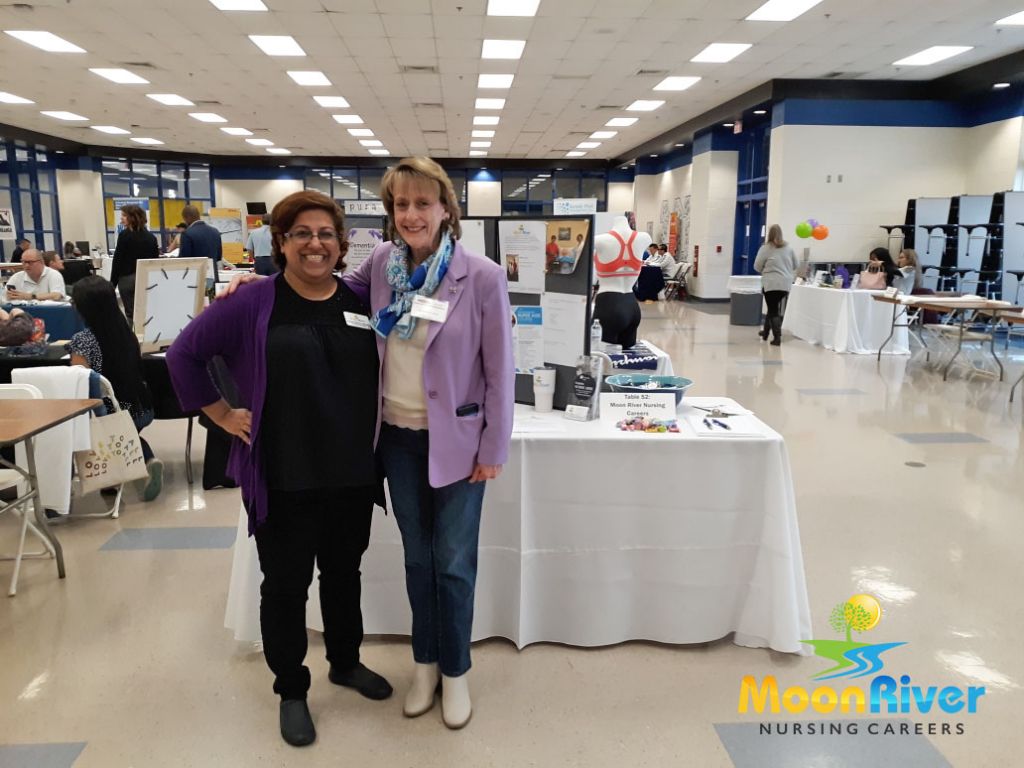 Our Program Director and Lead Instructor, Betsy Palewicz RN and Leesburg Mayor Kelly Burk at the Tuscarora High School (Virginia) Career Expo.
High school students, 16 years of age and older, can now enroll in the Nurse Aide training at Moon River Nursing Careers.
Prospective students should contact Betsy at info@cnaclassvirginia.com or call her at (703) 955-1811.