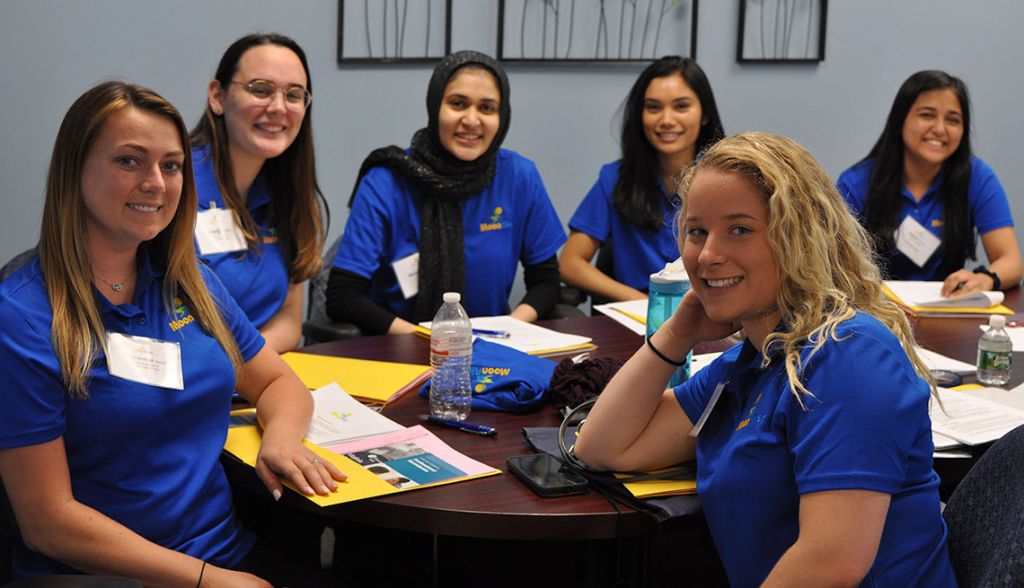 We are so proud of our first pre-health intern class at Moon River Nursing Careers in Ashburn, VA. This internship program allowed these wonderful future healthcare providers to gain insight into what patients face at home on a daily setting. Moon River Nursing Careers school is a great opportunity for individuals to gain the direct care experience and the course that they take will allow them to be prepared to successfully pass the state exam to become a CNA (Certified Nursing Assistant).
There are many career paths, but few are as rewarding as working one-on-one with patients. As a Certified Nursing Assistant (CNA), you can work with patients of all ages and positively impact their quality of life.
Call Betsy at Moon River Nursing Careers at (703) 955-1811 or email her at betsy@cnaclassvirginia.com .
Our beautiful new CNA training center is located in Ashburn, VA, a convenient location for students who reside in Loudoun or western Fairfax County.