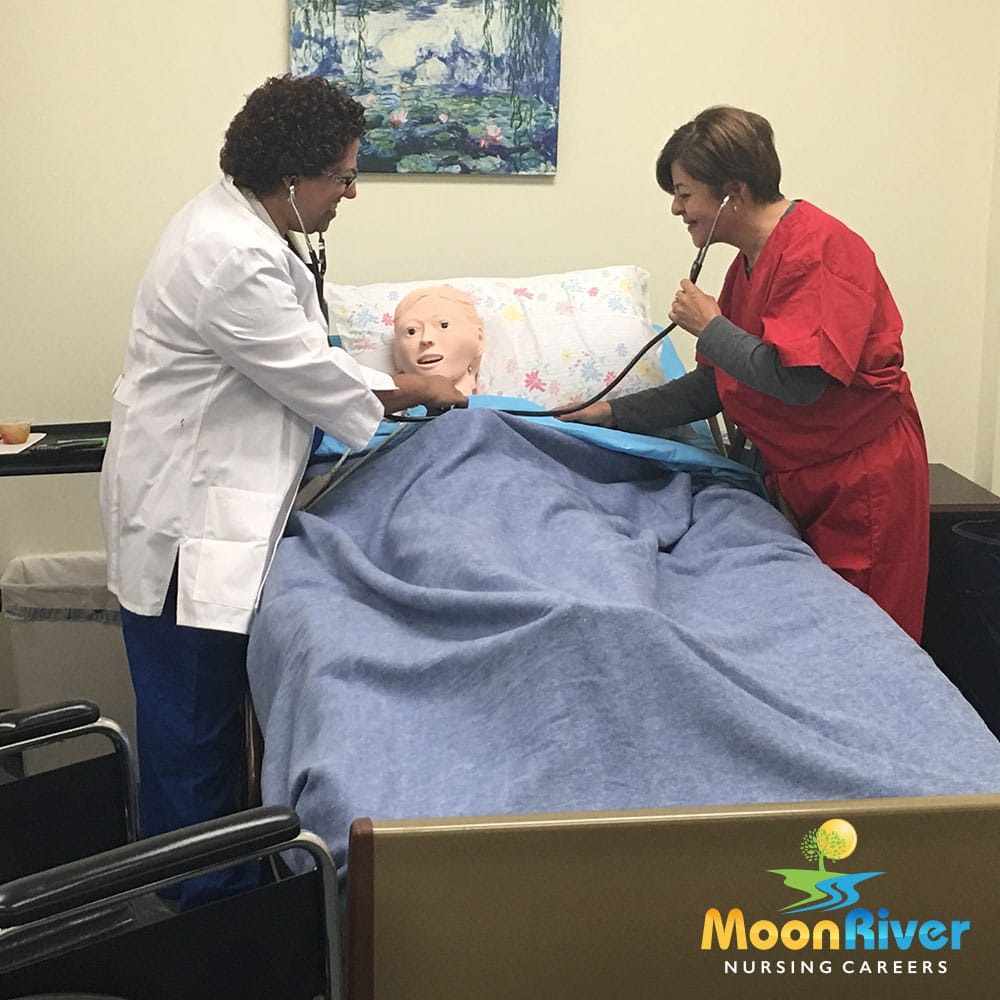 Employment training for careers in Healthcare at
Moon River Nursing Careers
in Ashburn, VA.
Do you want to be a healthcare professional and work in a hospital, nursing home, assisted living, memory care, hospice, medical office, clinic or home health?
Our CNA training class meets Saturdays and Sundays 8 am – 4:30 pm for classroom/lab. Clinicals are held on Saturdays and start at 6:30 am. Enroll in our upcoming class March 16 -June 2, 2019!
Become a healthcare professional and be working as a CNA this summer! Call Betsy at 703-955-1811 for more details about the upcoming class and to reserve your seat!